Back
Accountants, are you the best financing partner you could be?
By Jordan L
|
February 28, 2023
If you'll bear with us for a moment, we're getting on our soapbox about something that just isn't sitting right with us. It's a travesty, really. You already know, of course, what we're talking about. We're talking about the misalignment of accountants and other business advisors in the popular imagination.
When did we settle for the idea of accountants as universally mild-mannered and boring? Sure, being an advisor in any capacity to an SME entails a considerable degree of balance, trustworthiness, and calculator skills. That can be a tough Hollywood sell. Even we can admit that. But if it weren't for the shrewd thinking, incredible foresight, and remarkable patience of Andy Dufresne, we wouldn't have The Shawshank Redemption. We also saw the inimitable Cher give an Oscar-winning performance as bookkeeper Loretta Castorini in the torrid 80s romance, Moonstruck. 
And was it not the efforts of a humble accountant who brought down one of the world's most ruthless American mobsters, Al Capone, in The Untouchables? Which, by the way, is based on a true story. The real forensic accountant, Frank K. Wilson, outlived nearly all of his adversaries to the ripe old age of 87. The universe operates in checks and balances, people.
Anyway, what we're getting at here is that accountants and other advisors to SMEs – bookkeepers, tax advisors, business coaches, and financial brokers – are more often than not the unsung superheroes of successful (and compliant) organisations. Even if you are the best financing partner you could be to your organisation, there are steps you can take to demonstrate to your organisation just how indispensable you are in your role.
The best part? You won't have to master CIA-level hand-to-hand combat techniques like Ben Affleck in The Accountant to get your boss's attention – though we're confident that would go down a treat at your next quarterly review. If suit-and-tie-friendly superhero schemes are more your scene, all you have to do is register to become a referral partner with Bridgement. Trust us – it's the best financing move you can make for your client and your career. 
You have my attention. Now, who are you and what do you do?
Hi. We're Bridgement. We offer fast, flexible, and convenient business funding up to R5 million (and often under 24 hours) to South African SMEs. We're a team of fintech innovators with extensive business experience, and what we've seen out there tells us that SMEs need more efficient support than they can currently get from traditional lenders to keep cash flowing and take on groundbreaking growth opportunities.
Before we let you know how Bridgement works for you, here's a run-down of how Bridgement works for your client: 
Step One:
Qualifying enterprises simply fill out a paperless application form. It's fast, free, and requires no commitment from the client whatsoever. 
Step Two:
We plug into financial records on platforms like the business's accounting software, including Sage, Xero, and Quickbooks. With secure access to the business's financial data, we can make an automatic decision on the limit of the facility that the client has applied for.
It also means that we can approve applications in a matter of hours – much faster than the 3-5 week average waiting period for traditional lenders to approve funding applications. 
Step Three:
Successful applications are approved in a few hours. Once the application is approved, you'll be granted access to your online Bridgement dashboard. This is where you'll set the terms for how much funding you need to access from your facility and how long you need to repay it.
Who qualifies for a Bridgement facility? 
To qualify for a facility with us, prospective SMEs need to meet the following criteria:
Must be a registered company in South Africa
Must have an annual turnover of at least R500 000
Must have a trading history of at least six months 
What's the cost of finance with a Bridgement facility? 
All Bridgement facilities are based on a simple pricing structure. We charge a single, simple fee against each withdrawal made from the facility – so, the client will pay back the principal amount + our fee, which is calculated according to the conditions outlined by the application. That's it. No additional charges. No early settlement penalties. We told you – we're here to simplify business funding.
We also offer prospective clients a free, easy-to-use business loan repayment calculator so that they have a clear, transparent understanding of how much the cost of their facility is likely to be. 
What makes us different from traditional lenders?
Here are three fundamental truths that Bridgement is founded on:
Business funding should not be difficult.
Business funding should not be time-consuming.
Business funding should not require an in-house legal team and a degree in Ancient Latin to decode payment structures.
Kudos to you if you do have your degree in Ancient Latin. Perhaps you picked it up alongside Ben Affleck's hand-to-hand combat training. But, if you don't, then Bridgement makes the part of your job where you have to source and secure viable funding and growth opportunities for your organisation much, much simpler.
We'll even reward you for it. 
How exactly does the referral program work?
Great question! Here's our answer: 
Step One
Apply to be a referral partner by popping us an email at [email protected] Like any of our paperless applications, this takes about two minutes or less. By the time you finish reading this article, you could have referred six clients to us already (don't audit us on that estimate).
Step Two
Once you've been approved as a Bridgement referral partner, you can begin referring clients with your unique tracking link. 
Step Three
Bridgement will share in generous commission on the finances released to your referrals. Alternatively, you can forfeit your commission as a discount on your client's facility. Just let us know when you make the referral and we'll handle the rest. 
Become the hero you were meant to be. Become a Bridgement referral partner
When you apply to be a referral partner with Bridgement, you'll connect your organisation to the funding that they need – all without tying yourself in knots of red tape or using Morse code to signal for food and water from atop a tower of funding application forms. The business receives up to R5 million in under 24 hours – win. You earn ongoing commissions or opt for a discount on your client's facility – also a win. You are recognised for your heroic efforts – win, win, win.
Not all heroes wear capes. Most abide by a corporate dress code and refer their clients to lucrative growth opportunities and innovative cash flow solutions. Send us an email at [email protected] – it's time to level up. 
Recommended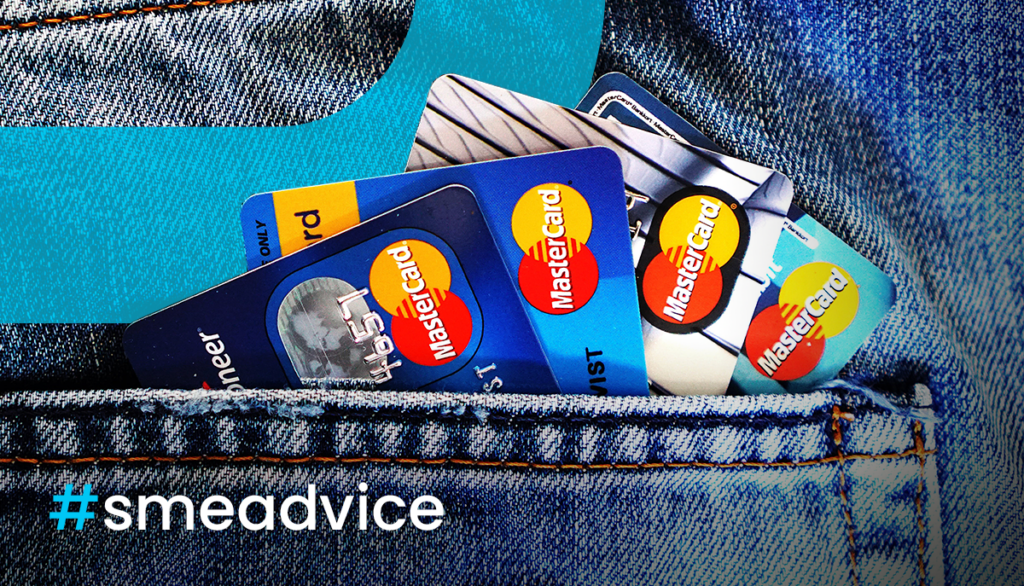 What Your Credit Score Has to Do With Your Business Financing Options
November 22, 2023
Not everybody understands what a credit score is, nor how important it is to know yours. But the credit score is not as mythical as it appears, and knowing what your personal and business credit scores are empowers you to negotiate better repayment terms and make more informed decisions about your business financing options. Want…
Cash Flow Lending for eCommerce: How to Maintain Positive Cash Flow
November 02, 2023
As any small business owner knows, cash flow is the lifeblood of growing enterprises. But this is especially true of eCommerce businesses. In an industry with famously slim margins and a propensity for volatility, maintaining healthy cash flow is vital for continued business growth and long-term success.  Learning how to effectively manage and maintain positive…