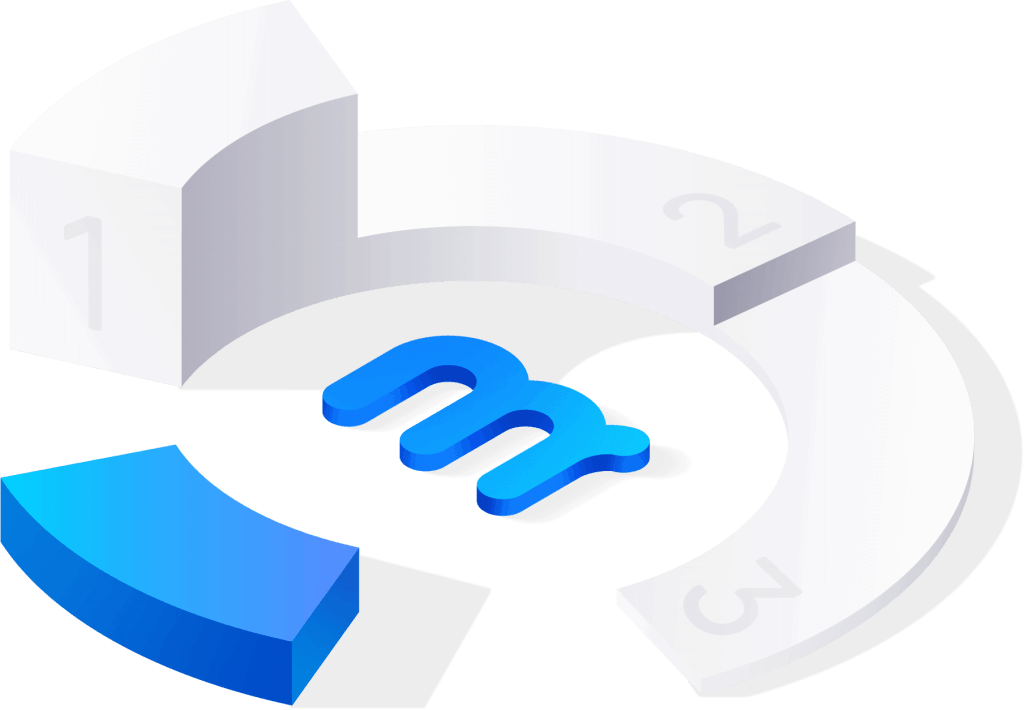 BRIDGEMENT BUSINESS FINANCE
How it works
Bridgement offers simple working capital facilities for small businesses to use as they wish. 100% online and zero paperwork.
Getting approved for a Bridgement facility
is as easy as 1-2-3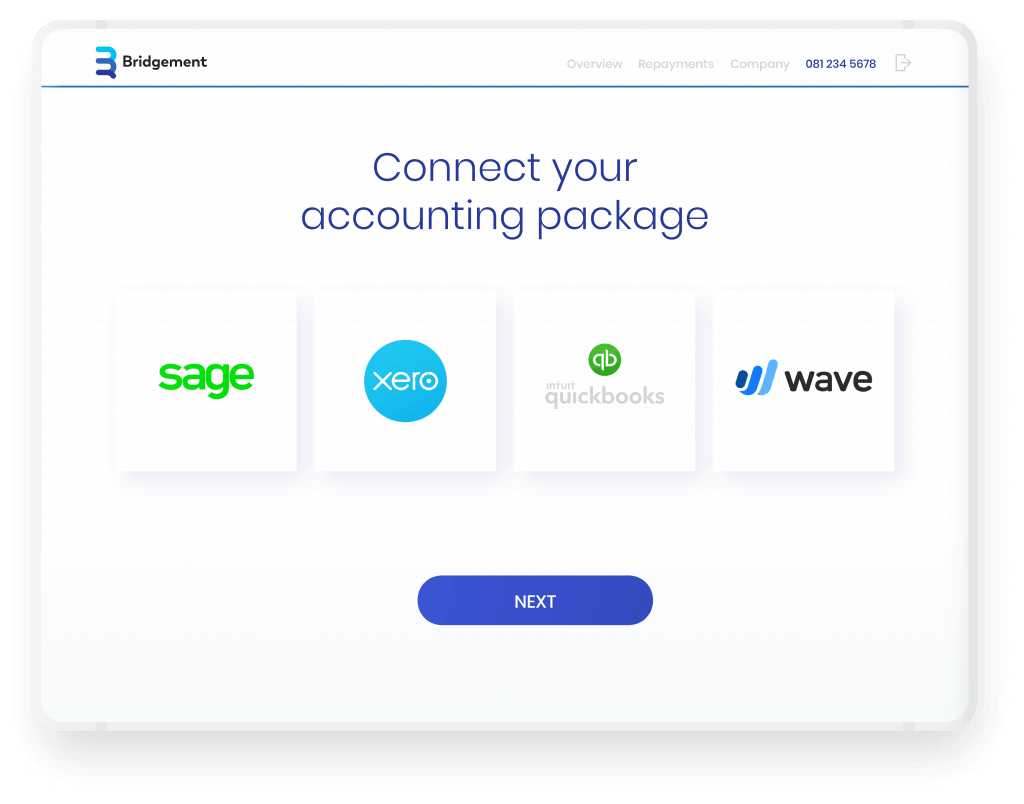 Apply in 2 mins
It's completely free to apply and there are no commitments. We just need your banking or accounting data to determine the limit on your credit facility.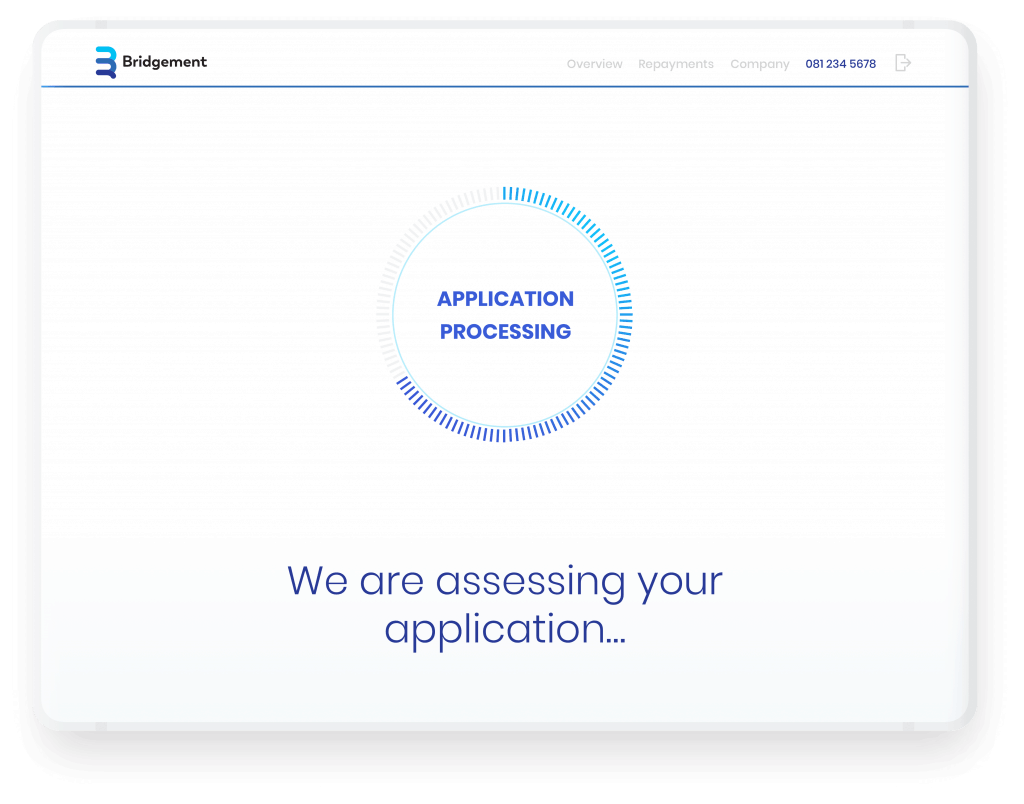 Get approved
Facility limits are based on your business performance and your application will be approved within hours. Once approved, you can access your Bridgement dashboard online.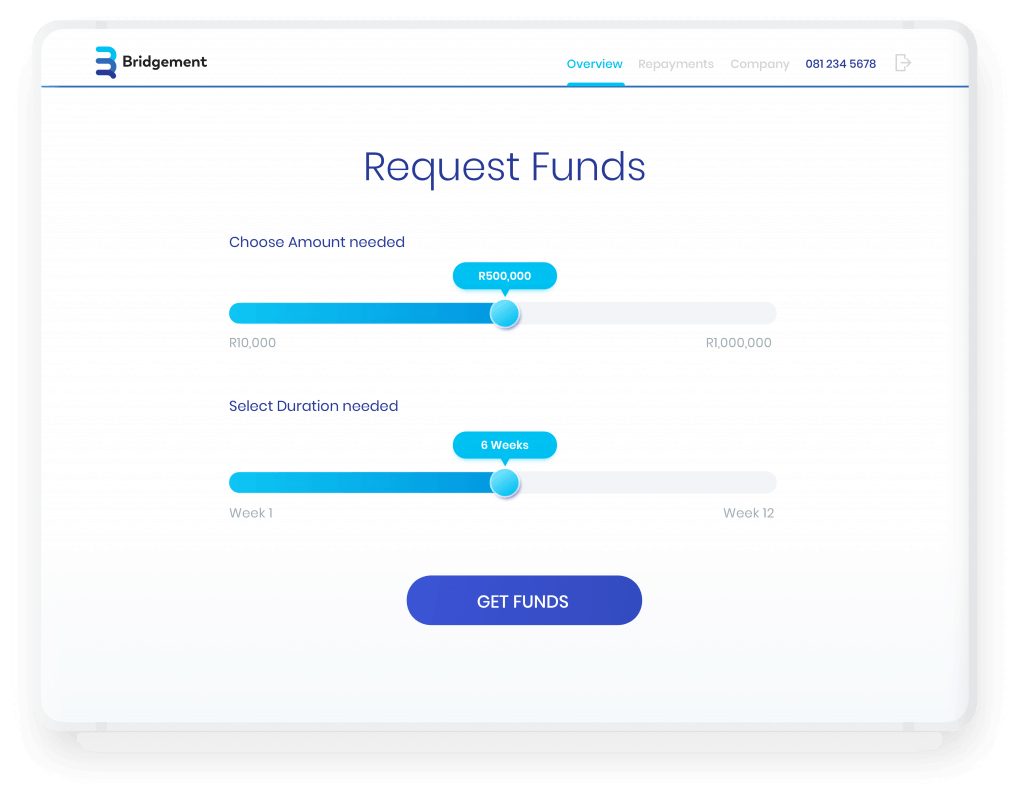 Access your funds
Draw down as much as you need whenever you need it. Most businesses use their Bridgement facility to manage cash flow gaps and to take on bigger projects with longer payment terms.
Business funding tailored to your needs
Are you a business owner in need of simple working capital with complete flexibility and no hidden fees?
All you need is:
A registered company or close corporation in South Africa
Annual turnover of more than R500,000
A trading history of at least 6 months
Customer Testimonials
Being a digital agency and working on big campaigns for our clients, managing my business's cashflow has never been easy, especially when some clients take months to pay our invoices. Bridgement's invoice finance was the perfect solution to bridge the cashflow gap until our clients pay. I loved how the application process was completely online and automated without the need to speak to a human along the way.
Digital Publishing Agency,
Owner
Bridgement is the simplest way to get business finance I've ever seen. We applied by connecting our Sage One account and that was it! Couldn't believe we didn't have to submit a single document. With our Bridgement facility, we've been able to better manage our cash flow and take on more and bigger projects with a few blue chip companies.
Software Development Company,
Director
We saw significant growth in orders recently but didn't have the working capital to hold the stock we needed. Luckily, I discovered Bridgement and was able to get a facility within 24 hours. This has been a lifesaver and I'm not sure what I would've done without it.
Manufacturer,
CEO
Get instant approval
For up to R5,000,000
APPLY NOW