Back
3 smart ways to manage cash flow in 2020
By Shephard Ben Abraham
|
December 3, 2019
Cash is king when it comes to the financial management of a growing company. The difference between the time you have to pay your suppliers and employees and the time you collect from your customers is the problem, and the solution is cash flow management. At its simplest, cash flow management means delaying outlays of cash as long as possible while encouraging anyone who owes you money to pay it as rapidly as possible.

1. Measuring Cash Flow
Prepare cash flow projections for 2020 now. Don't wait for January to start preparing your cash flow. An accurate cash flow projection can give you a heads-up to trouble well before it strikes.
Understand that cash flow plans are not glimpses into the future. They're educated guesses that balance a number of factors, including your customers' payment histories and your own ability to identify upcoming expenditures. Watch out for assuming that receivables will continue coming in at the same rate they have recently, that payables can be extended as far as they have in the past, that you have included expenses such as capital improvements, loan interest, and principal payments, and that you have accounted for seasonal sales fluctuations.
Start your cash flow projection by adding cash on hand at the beginning of the period with other cash to be received from various sources. In the process, you will wind up gathering information from salespeople, service representatives, collections, credit workers and your finance department. In all cases, you'll be asking the same question: How much cash in the form of customer payments, interest earnings, service fees, partial collections of bad debts, and other sources are we going to get in, and when?
Line Items
The second part of making accurate cash flow projections is a detailed knowledge of the amounts and dates of upcoming cash outlays. Have a line item on your projection for every significant outlay, including rent, inventory (when purchased for cash), salaries and wages, sales and other taxes withheld or payable, benefits paid, equipment purchased for cash, professional fees, utilities, office supplies, debt payments, advertising, vehicle and equipment maintenance and fuel, and cash dividends.
"Not preparing cash flow projections is tantamount to a blind person walking without a walking stick" says accountant and Bridgement executive, Emanuel Gerson. "With exception to your company registration documents, business plan, and BEE certificate, a cash flow projection is the most important document for the coming year".
2. Improving Receivables
If you were paid for sales the instant you made them, you would have fewer issues managing cash flow. Unfortunately, that doesn't happen very often, but you can still improve your cash flow by managing your receivables. The basic idea is to improve the speed with which you turn materials and supplies into products, inventory into receivables, and receivables into cash. Here are specific techniques for doing this:

Use discounts to incentivise customers to pay you early.
Ask customers to make deposit payments at the time orders are taken.
Perform credit checks on all new non-cash customers.
Offer significant discounts to dispose of old, outdated inventory.
Issue invoices promptly and send regular reminders.
Charge interest on late-payments.
Track accounts receivable to identify and avoid slow-paying customers. Instituting a policy of cash-on-delivery (COD) is an alternative to refusing to do business with slow-paying customers
3. Managing Payables
Top-line sales growth can often conceal underlying problems – sometimes too well. When you are managing a growing company, you have to watch expenses carefully. Don't be lulled into complacency by simply expanding sales. Any time and any place you see expenses growing faster than sales, examine costs carefully to find places to cut or control them. Here are some more tips to manage payables wisely:

Take full advantage of creditor payment terms. If a payment is due in 30 days, don't pay it in 15 days. 
Where possible, pay bills via credit card because most cards offer up to 55 days interest-free. You will remain current with suppliers while retaining the use of your funds as long as possible.
Communicate with your suppliers so they know your financial situation. If you ever need to delay a payment, you'll need their trust and understanding. The earlier you inform them the more likely they'll be to accommodate you.
Don't always focus on the lowest price when choosing suppliers. Sometimes more flexible payment terms can improve your cash flow more than a lower price.
Planning in advance
The key to managing cash shortfalls is to become aware of the problem as early and as accurately as possible. Banks and fintech lenders are wary of borrowers who need funds too urgently. They'd much prefer lending to business owners who are budgeting effectively and preparing for cash flow shortfalls in advance.
If you're expecting a shortfall in cash flow, you can apply for an overdraft or line of credit at your bank or a fintech lender. This allows you to borrow money up to a preset limit any time you need it. Since it's far easier to get approved when you don't need it, arranging a credit line before there is an urgent need is critical.
If you don't have luck with banks and fintech lenders, turn next to your suppliers. They're more vested in keeping you going than a banker, and they probably know more about your business. You can often get extended terms from suppliers just by asking and this essentially serves as an interest-free loan. That's especially true if you've been a good customer in the past and kept them informed about your financial situation.
Invoice Financing
Consider using invoice finance. This is a type of finance that helps you bridge gaps in cash flow by advancing payment on your receivable invoices. This means you can receive payment on your invoices weeks or months before they're due. A good example of such a business is Bridgement – click here to learn how Bridgement works.
Ask your best customers to accelerate payments. Explain the situation and, if necessary, offer a discount to encourage them. You should also charge interest on your overdue invoices and where necessary, send a letter of demand.
You may be able to raise cash by selling and leasing back assets such as machinery, equipment, computers, phone systems, and even office furniture. Leasing companies may be willing to perform the transactions. It's not cheap, however, and you could lose your assets if you miss lease payments.
Choose the bills you pay carefully. Don't just pay the smallest ones and let the rest slide. Make payroll first – unpaid employees will soon be ex-employees. Pay crucial suppliers next. Ask the rest if you can delay a payment or make a partial payment in the meantime.
Recommended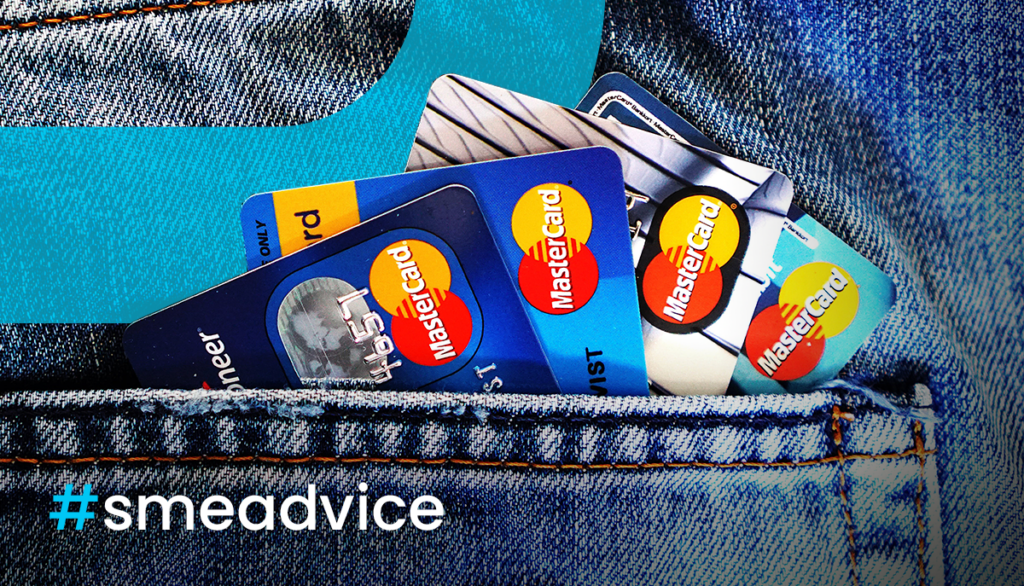 What Your Credit Score Has to Do With Your Business Financing Options
November 22, 2023
Not everybody understands what a credit score is, nor how important it is to know yours. But the credit score is not as mythical as it appears, and knowing what your personal and business credit scores are empowers you to negotiate better repayment terms and make more informed decisions about your business financing options. Want…
Cash Flow Lending for eCommerce: How to Maintain Positive Cash Flow
November 02, 2023
As any small business owner knows, cash flow is the lifeblood of growing enterprises. But this is especially true of eCommerce businesses. In an industry with famously slim margins and a propensity for volatility, maintaining healthy cash flow is vital for continued business growth and long-term success.  Learning how to effectively manage and maintain positive…