Back
The ultimate guide to getting a small business loan
By Bianca C
|
June 5, 2023
Here's the deal: running a business is difficult. We know we're preaching to the choir when we say that small business owners have their work cut out for them. Cash flow challenges and operational costs can leave you turning your pockets out in search of enough spare change to fund expansion. That's why we've written this guide to getting a small business loan.
But it's not just any guide to getting a small business loan. It's the ultimate guide to getting a small business loan.
You see, we've already written a lot on the subject before (you're welcome to check out those blogs here and here). In this guide, we're throwing in some free business tips and tricks to help South African entrepreneurs out. You could say that we're telling you where to get your business funding, and then telling you how to spend it. Just kidding – how you run your business is your business. Literally. But we're all part of a local SME community, and a touch of expert advice never hurt anybody.
So, without further ado, let's get into the ultimate guide to getting a small business loan (and running a small business) in South Africa. 
Why is anyone getting a small business loan?
A business loan can give SMEs access to the funds they need to run day-to-day operations or to grow and expand their operations. The funding becomes working capital used to finance business needs, cover unexpected costs, relieve some of the pressure created by cash flow issues (a very common experience for South African SMEs), or take on bigger projects.
Business loans are given out by traditional funding institutions like banks or alternative lenders, like Bridgement. The kind of lender you approach for a business loan depends on many factors, but the two most pressing of these is 1) how much funding the business needs, and 2) how quickly the business needs it.
With years of legacy behind them, traditional financial institutions are capable of lending considerable amounts of working capital. However, as a result, traditional lenders typically require extremely demanding and lengthy application processes. This model is not well-suited to SMEs who have to make big decisions on the fly.
Maybe some commercial machinery needs an emergency repair, or a purchase order comes through but the business doesn't have enough material on hand to make it happen. In these instances, SMEs need access to working capital in a matter of hours, not weeks. And, unfortunately, it can take weeks or months for traditional lenders to decide whether you're getting a small business loan from them or not. 
That's where alternative lenders come in. South Africa's burgeoning alternative SME financing sector has flourished in response to the demand from local SMEs for business funding solutions that are speedy and trustworthy. A good alternative financier will secure your business funding in a matter of days. The best alternative financier will secure you a business loan in 24 hours or less. No frills, no fuss. Just fast business funding, plain and simple. 
I'm thinking about getting a small business loan: how much does it cost?
We wish we could give you a straight-up answer, but the truth is that the cost of finance will vary according to factors of your application as well as the mandate of your chosen lender. Here's what we can tell you.You should stay on the lookout for a finance provider who is transparent about their pricing model – including how they calculate your rates – before you agree to anything.
Limitations on your rates might not feel like a friendly thing to do but, somewhat ironically, it's a sign that the lender you're working with has your best interests at heart. A trustworthy lender is not going to jeopardise your business by exceeding your margins. 
The cost of finance that you're likely to receive from a traditional lender is vastly complex and ever-shifting. After the weeks-long review process of your application (you know, the one that you spent days preparing), traditional lenders will typically come back with an interest rate to be paid in addition to the principal amount that you owe them. However, the buck does not stop there.
Unfortunately, getting a small business loan from a traditional lender usually incurs other, less visible costs. Some institutions may even charge an application fee whether your application was successful or not. Furthermore, they may charge ongoing monthly fees simply for having an account open with them. Finally, if you settle your loan balance earlier than anticipated in the terms of the agreement, you may receive an early settlement penalty. You know what they say – no good deed goes unpunished.
Pricing works a little differently at Bridgement. By completing your online application, Bridgement can assess the business situation, business credit score, trading history, and track record in a matter of hours. The rate you are charged on your small business loan will depend on these factors and a few others.
Bridgement only ever charges a single, simple fee per business loan withdrawn from the facility. No other fees or interest charges apply. We've taken all the best parts of getting a small business loan and simplified them. The fee you see is the fee you'll pay. No application fees. No monthly charges. No early settlement penalties – in fact, we'll offer a discount for early settlements.
You'll always know the exact cost of each small business loan that you take out with Bridgement. We even offer a free-to-use pricing calculator on our site that will give you an estimated idea of the cost of finance with us. 
Big business tips for small business owners 
Now that we've covered some ground on the basics of small business loans, it's time to dig into the free business advice we offered earlier. You didn't think we'd forgotten about that, did you? Here are some golden nuggets of wisdom for you to tuck away.
Prioritise expansion over cost-saving: growth is a sign of life – finding creative ways to expand your business and diversify your income streams is the best way to ensure consistent cash flow, the lifeblood of all SMEs
Diversify your revenue streams: just like with personal finance, it's always a good idea to build both passive and active income streams. For the business, that could look like locking down retainers to build additional wealth for the business. It can also look like having cash flow solutions prepared to help the business bounce back into profitability after an unexpected cost
Know your break-even point: determining the bare minimum that the business needs to make to cover your expenses will help you set the parameters of your goal profits
Keep your friends close and your accountants closer: financial professionals work with many small business owners in a wide range of fields – don't overlook them as an invaluable resource of knowledge and insight into how your business can optimise its chances of success
Get your docs in a row: investing in the proper administration of your business accounts might sound like a chore, but it's essential for success. Plus, it's easy to do with cloud-based accounting software like Xero, Sage, or Quickbooks. You can also plug Bridgement into your accounting software during your application process to make the process even quicker and more convenient (though it is not the only way to apply for a Bridgement facility)
Well, there you have it. A guide to getting a small business loan and a guide to running a small business. How's that for a return on your investment in this article? 
Business is simpler and funding is faster with Bridgement
Here's how getting a small business loan works with Bridgement:
Apply online in under two minutes. No queues, no paperwork, and no application fees.
You'll be notified of your successful application via email, along with your repayment terms. Bridgement pricing is always transparent and upfront.
Once you've accepted the terms of repayment, up to R5 million in business funding will be in your account within a matter of hours. 
Running a business is hard. Funding a business doesn't have to be. Find more cash flow and business funding solutions on our website. 
Recommended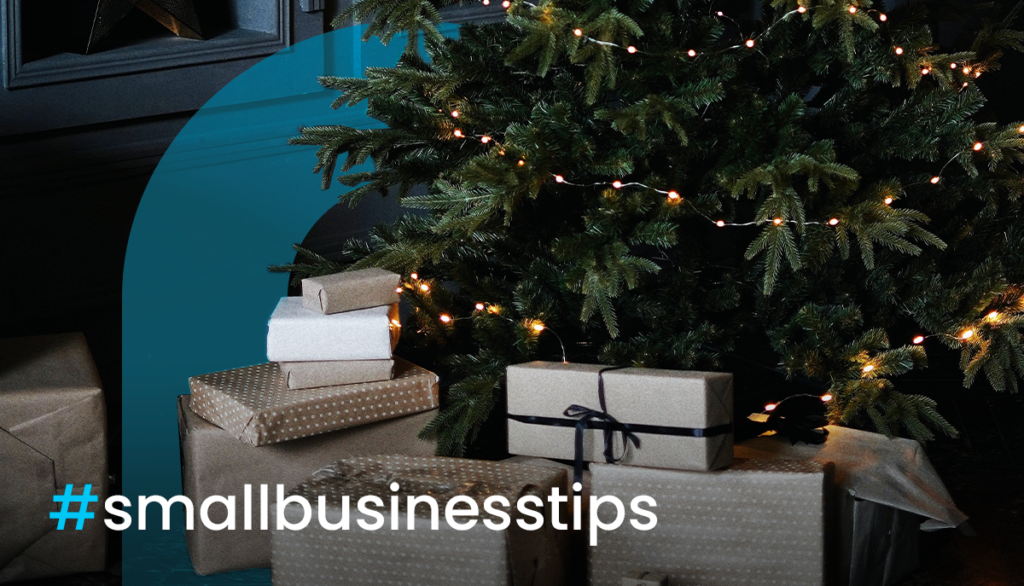 Business Finance Solutions to Prepare You for Q4
September 26, 2023
Spring has just sprung, which means that it's time to put on the Boney M. Christmas album and light the Hanukiah. We're only half kidding – it's never too early to prepare for the last quarter of the year, especially as this is often the busiest time of year for businesses from diverse industries. Holiday…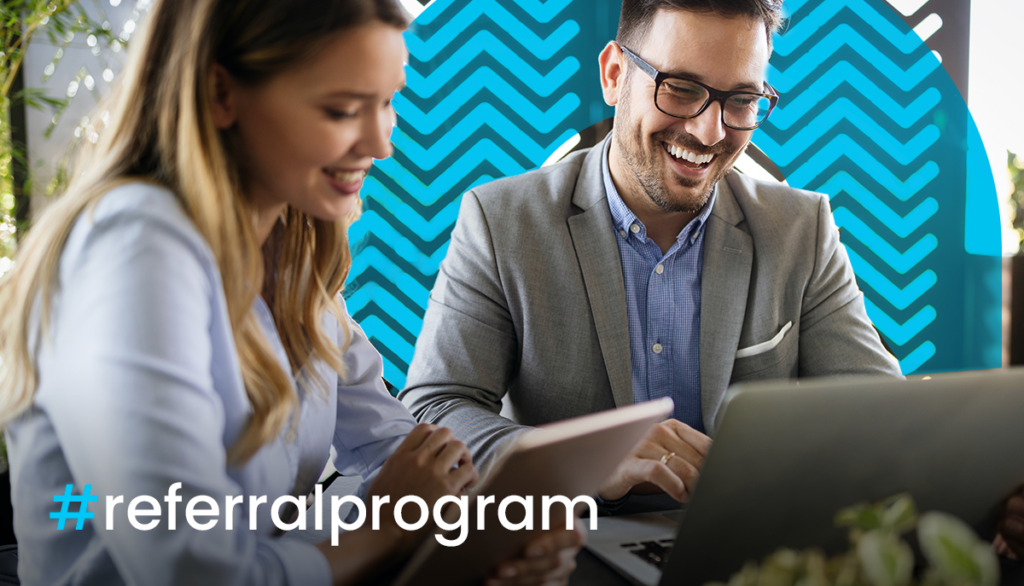 Calling All Financing Advisors: Your Bridgement Partnership Awaits
September 14, 2023
Did you know that Bridgement has a partnership referral program?  Our exclusive partnerships are designed to empower your clients with more financing options while making you more indispensable to them, all while you can earn generous referral fees on the finances released to your clients.  You may be eligible for a partnership with Bridgement if: …