Back
The 2023 guide to: how to qualify for a business loan in South Africa
By Jonathon F
|
April 11, 2023
Whether business owners are at the beginning or in the middle of their journey as an SME, one challenge remains constant: access to business funding. As a result, business leaders are always vigilantly looking out for financial solutions, and they normally begin by investigating how to qualify for a business loan in South Africa.
We'll tell you how to qualify for a business loan in South Africa, no problem. We'll also discuss the benefits of alternative funding routes so that you can make an informed decision about where you get your business funding from (and how fast). You may not know it yet, but there is an alternative to filling out complex application forms and waiting a long time for funding to be released into your account.
But let's not get ahead of ourselves. As promised, here is our comprehensive guide to how to qualify for a business loan in South Africa. 
What you'll need to qualify for a business loan in South Africa
Qualifying for a business loan is unlikely unless you are thoroughly prepared for the application process – and even then, that does not guarantee that you'll receive the business funding that you need. The best thing to do is to prepare a watertight application pack to improve the chances of a successful application outcome.
Typically, SME South Africa tells us, a traditional business loan application will require the following from you: 
Extensive financial documents
You may have to prepare the following financial documents:
A basic business plan
Cash flow projections
Any outstanding debtors (that's customers who owe you money)
Up-to-date management accounts (i.e. income statements, balance sheet and cash flow statements)
Your most recent annual financial statements
Your latest VAT statements
Tax clearance certificates
Bank statements from the last three or six months
Some lenders also require a specific business plan detailing the purposes of the business funding and how it is expected to increase profits. This business plan (not to be confused with the basic business plan that you need to submit separately) should include current and projected financials, as well as a clear demonstration that the business will have enough cash flow to cover ongoing expenses on top of new loan repayments. 
Personal documents
Traditional lenders will take your personal financial circumstances into account when reviewing your creditworthiness for a business loan. In the traditional view, the personal financial responsibility of the owner(s) reflects on the risk portfolio of the business itself. As such, you'll be required to submit certified personal documents like your identity document and, depending on which personal assets are up for collateral, marriage certificates. Copies of these documents will be required of all business owners. 
Business documents
Pretty much all documentation related to the existence of the business will be required for review during traditional application processes. This includes:
Company registration documents
Office lease or mortgage agreement
Shareholder documents
Share register
Proof of business address
Relevant business licenses
Relevant accreditations and registrations
Pro tip: you'll want to get a ring binder and some coloured tabs to keep track of everything. 
The application form itself
Applying for traditional business funding is a bit like applying for a job. You can't send the same CV to every single prospective employer and anticipate a quality job offer.
You'll need to tailor your approach to each prospective financial provider so it is aligned with the funding opportunities that they are looking for. 
Collateral
"Collateral" refers to secondary assets that are pledged as security for the loan. Collateral can refer to any asset, but typically describes equipment, real estate, or inventory. In the event of a default, collateral assets may be seized and sold by the lender to recover the cost of the loan. 
Future costs
When applying for traditional business funding, it's wise to ask about potential costs which may arise in the future so that you can work out your capacity to cover these costs. For instance, some traditional lenders impose application fees (regardless of whether the application was successful or not) and early settlement penalties. These fees are incurred in addition to the regular cost of the loan with the lender.
That's a general overview of the lengths that you'll need to go to prepare for a loan application with a traditional lender. Following due diligence to the letter – even if it sets back the application process by a few weeks or months – is the best bet you can make to successfully qualify for a business loan in South Africa.
Of course, you could also consider securing business funding from an alternative lender. Generally, it's a much faster process. With Bridgement, it's a much, much faster process than usual. Let us explain. 
How to qualify for alternative business funding
Alternative lenders like Bridgement do not require even half as many statements, accounts, documents, and application forms for SMEs to qualify for up to R5 million in business funding. We don't need your business plan or your annual financial records. That's because we use secure, innovative financial technology to expedite the process. 
Tech two minutes to apply online (pun intended)
Instead of submitting stacks of documents which can take months to collate, verify, and review, Bridgement only requires that you connect your accounting package or bank account to our secure application processing platform.
If you don't have an accounting package, all you have to do is submit PDFs of your financial data. Using this method, we can review your financial data and determine your credit limits in a matter of hours instead of weeks.
Like our business model, our application process is uncomplicated. It takes two minutes or less to complete, and it's 100% online. 
Our transparency is second only to our efficiency
When you apply for business funding from Bridgement, there aren't any hidden requirements or fees that you'll only find out about months down the line. What you see is what you get. We don't do long application forms, and we don't impose application fees or early settlement penalties. In fact, we'll give you a discount when you settle your account sooner than expected.
Our website also features a business loan calculator so that you can prepare for how much your Bridgement facility is going to cost and, like every step of our application process, it's obligation-free and costs nothing. 
Have we piqued your interest yet? You can learn more about Bridgement's transparent and efficient SME business funding solutions by reading the rest of our blog. It makes for plain and simple reading because Bridgement makes for plain and simple business funding. 
Recommended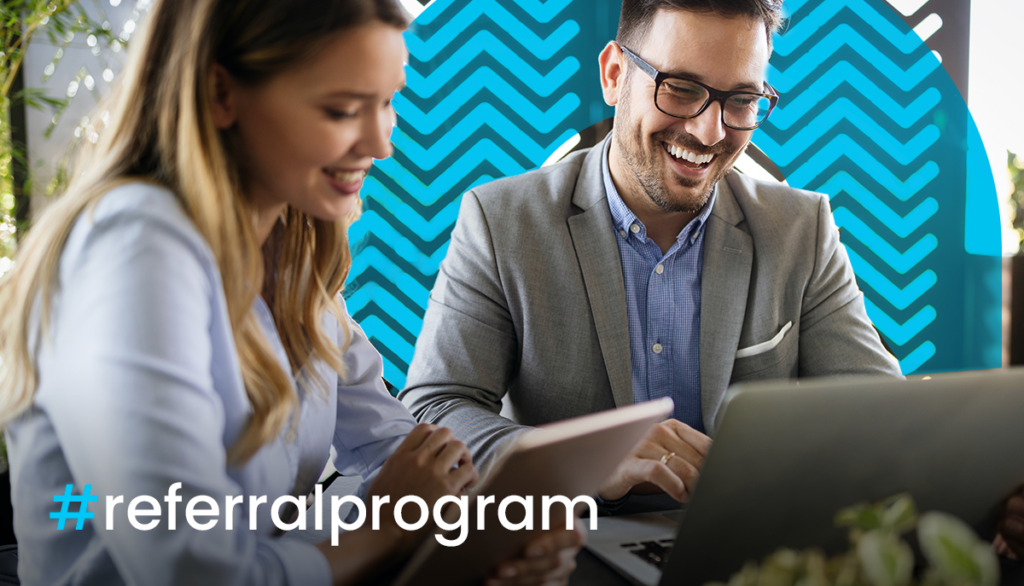 Calling All Financing Advisors: Your Bridgement Partnership Awaits
September 14, 2023
Did you know that Bridgement has a partnership referral program?  Our exclusive partnerships are designed to empower your clients with more financing options while making you more indispensable to them, all while you can earn generous referral fees on the finances released to your clients.  You may be eligible for a partnership with Bridgement if: …
Why Debt Financing Companies is Better Than Giving Up Equity
September 06, 2023
We're going to come right out and say it – in most cases, debt financing companies is better than giving up equity in order to fund them. Why? Debt is cheaper, and it doesn't erode the control you have over your company (and, therefore, your life). Equity financing is not the ideal fit for an…