Business Financing
Small business funding takes the cup in comparison to many problems faced by small and micro businesses in South Africa.
With the exception of a handful, most small business owners have cash flow problems. Wondering how you're going to solve your business funding issues? You're certainly not alone.
Smaller business, smaller funding amounts
Big businesses with established brands from time to time may need business funding. However, they have more options available to them. On the other hand, banks will be more willing to lend to large businesses with a long track record. As compared to a small business still finding its feet.
Smaller businesses generally don't need massive amounts of funding. Usually, they need small amounts to help their business seize an opportunity for growth.
Finding funding for a small business is no easy task. While there are many avenues that you can explore, not all options will be viable or beneficial for your business. We take a look at some of the most common avenues for securing small business funding in South Africa.
These are some of the options for small business funding in South Africa:
government funding options
bank funding options
angel investors and venture capital
invoice financing from Bridgement
Government small business funding options
If you're looking for business funding in South Africa, there are a number of options. These include but are not limited to government grants, loans and tax incentives that you can apply for. It should, nonetheless, be noted you will need to meet certain criteria to get this funding:
The Department of Trade and Industry (DTI): promotes economic development and BEE. They offer incentives for specific industries like the automotive and textile industries.
The Industrial Development Corporation (IDC): Provides funding for certain industrial projects that help create jobs and serve previously disadvantaged communities.
The National Empowerment Fund (NEF): Promotes black economic participation in the economy. They provide loans of between R250 000 and R75 million across all industry sectors.
Bank small business funding options
Banks offer a range of funding options for small businesses in South Africa. Nevertheless, with the current economic climate, it can be hard to secure the funding you need:
A bank overdraft can be a useful line of credit. However, it comes at a high-interest rate, even if you don't use it. Overdrafts limits are usually not very high, so it's only convenient for smaller funding needs.
Banks also offer short and medium-term loans, with repayment periods of two or more years. But you ordinarily need some form of collateral and they typically have to be of high value – in the millions and upwards.
If you need to purchase a specific type of business equipment you could take out asset finance from a bank.
Should you apply for finance through a bank, expect to provide a full business plan and detailed financials. In addition, a bank can take months to review your application and approve your loan. As a result, that wouldn't be ideal if you need business funding in a short space of time.
Angel investors and venture capital firms
An angel investor provides start-up capital to small and micro-sized businesses for equity in the business. These investors can become very involved in your business, which may not appeal to some business owners. It is therefore essential to get a formal agreement with an angel investor in writing. A detailed contract can protect you and your business if issues arise. But it is still not ideal for someone who needs quick cash flow for immediate expenses.
Venture Capital
Venture capital firms offer funding in return for a stake in the business. But often insist on taking a controlling hand in managing your business.
Invoice Financing from Bridgement
Bridgement offers an alternative way to apply for business funding in South Africa with a simplified invoice financing solution for businesses.
Invoice Financing involves advancing funds on payments you're expecting from your invoiced clients.
The application process is quick and painless. You connect your accounting package to our platiform and we'll do the rest. Apply in minutes and get approval within hours, without having to submit any paperwork.
Once approved, you can make withdrawals from your dashboard. You can look through your invoices and select which ones you would like us to provide funding for. You should receive the money in your bank account within 24 hours.
Bridgement small business funding vs traditional invoice financing
There are two main types of invoice financing:
You may have heard of invoice factoring. It involves selling your invoices to a factoring company in exchange for immediate payment. Your clients get notified of the sell of the invoice. Instead of making a payment to you, they pay the factoring company. Factoring is rarely offered for small amounts, so you would need a debtor's book in the millions.
These are some of the disadvantages of traditional invoice factoring:
You will need to disclose your need for finance to your clients, which may harm confidence in your brand.
Your clients will now be paying a factoring company, risking good relations should they mistreated by the factoring company.
You will need to sign over your book to the factoring company.
The factoring company will not advance 100% of your invoice value. Usually, they only pay out 70-85% of the value of your outstanding invoices.
With invoice discounting, you usually don't actually sell your invoices. You can think of it as taking out a loan using your invoices as collateral. You, however, remain in control of your relationship with your clients. And don't need to disclose the invoice financing to them. The discounting company will not advance 100% of your invoice value. You usually receive between 70-85% of the value of your invoices.
Bridgement small business funding is different
You can think of Bridgement as a hybrid between invoice discounting and invoice factoring. We buy your invoice without disclosing it to your clients. The collection of payments remains your responsibility. Consequently, your clients never get to know about your funding arrangement. That is to say, you remain in control of your client relationships.
Unlike traditional discounting and factoring, Bridgement advances 100% of your invoice value.
You can also select which invoices you would like to have financed. Including invoices as small as R10 000 if that's all you need.
With Bridgement, the entire process is completed online. You receive funding within hours instead of months. Moreover, our competitive fee structure doesn't include facility fees or lock-in periods. What you agree to is what you pay. In addition, we offer flexible automated repayments, and we'll even reward you for settling early.
The fees involved in using Bridgement Invoice Financing
Bridgement charges one simple fee per amount advanced. Our fee starts from as little as 1.7% per month. Above all, the fees depend on factors ranging from your business situation to the quality of your invoices. That is to say, there are no hidden costs. You will never have to worry about surprise charges. In fact, if you choose to settle early, we will even give you an early settlement discount.
How to apply for small business funding
You can apply for small business funding right now, free of charge. It literally takes just minutes. You set up an account and connect your accounting software or bank account. Our back-end technology will quickly assess your application and let you know how much you qualify for. No commitment, no paperwork, and our application process is 100% free.
Recommended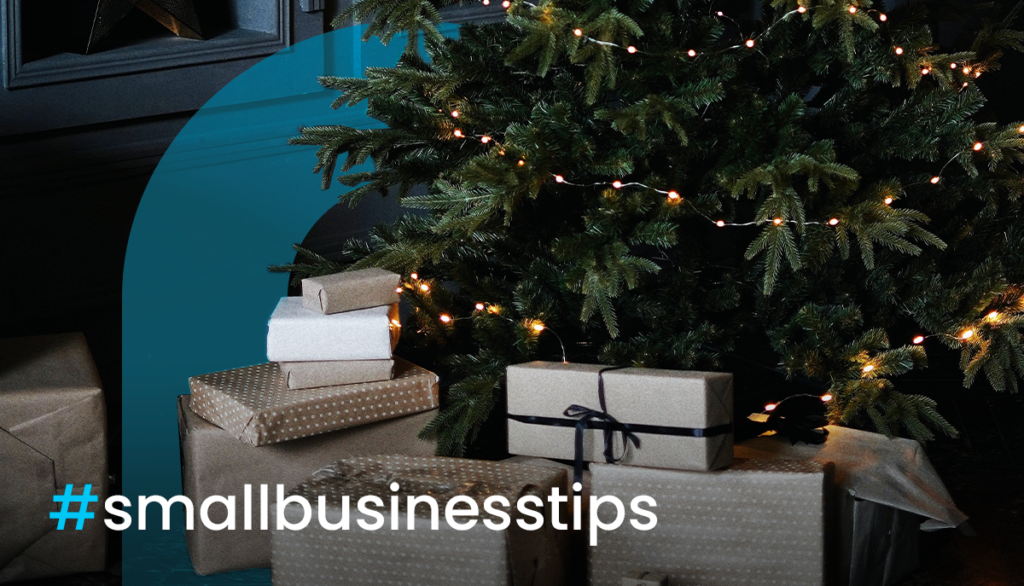 Business Finance Solutions to Prepare You for Q4
September 26, 2023
Spring has just sprung, which means that it's time to put on the Boney M. Christmas album and light the Hanukiah. We're only half kidding – it's never too early to prepare for the last quarter of the year, especially as this is often the busiest time of year for businesses from diverse industries. Holiday…
Why Debt Financing Companies is Better Than Giving Up Equity
September 06, 2023
We're going to come right out and say it – in most cases, debt financing companies is better than giving up equity in order to fund them. Why? Debt is cheaper, and it doesn't erode the control you have over your company (and, therefore, your life). Equity financing is not the ideal fit for an…