Back
How to qualify for a business loan in South Africa in 2020?
By Shephard Dube
|
December 10, 2019
Getting a business loan in South Africa is easier when you are prepared. Below are three ways to increase your chances of qualifying for the business funding you need to improve your cash flow.
Whether you end up applying for a Business loan in South Africa through a bank or opt for a fin-tech online lender like Bridgement, you should be familiar with each lender's requirements. Knowing whether you meet the criteria before you apply will save you time and frustration.
Have a good personal and business credit score
Each lender has a different appetite for risk but the riskier your business is in the eyes of a lender, the less likely you are to be funded. If you are funded, the less likely you are to get the best cost of funding (interest and/or fees will be more expensive). It is, therefore, a good idea to know your business credit score and if it's not looking good take steps to rectify it. It could be the difference between getting funded or not.

Applying for a Loan or Funding does not excuse you and your fellow directors from being personally evaluated. Lenders hold a belief that a company is as good as its directors. If you have a bad personal credit score, your company score will be affected. As you fix the business's credit score also fix your own. If you default on a home loan or cell phone contract, what will stop your company from defaulting on a business loan? In the eyes of the lender, your credit-worthiness will be questionable. It is therefore strategic to not only manage your business well but your personal finances too.

More often than not to get a business loan in South Africa you will need Collateral
To qualify for a business loan in South Africa, you may have to provide collateral to back the loan. Collateral is an asset, such as equipment, real estate or inventory, that can be seized and sold by the lender if you can't make your payments. It's basically a way lenders can recover their money if your business fails.

Most traditional loans require enough collateral for security on all loans, plus a personal guarantee/suretyship from every shareholder and/or director of the company. A personal guarantee puts your personal assets on the line.
Some online lenders have created innovative ways to remove the need for tangible assets as collateral. One way is to use your unpaid receivable invoices. This is a smart way to get a business loan when you don't have physical assets for collateral – something that is common for many SMEs. Your receivable invoices (also known as accounts receivable) are actually assets and are useful to secure a business loan. This is also helpful to avoid high-interest rates associated with unsecured business loans.

Other business lenders may also take a blanket lien on your company assets — essentially another form of collateral — giving the lender the right to take business assets (real estate, inventory, equipment) to recoup an unpaid loan. Each lender has its own requirements, so don't be afraid to ask questions if you are unsure.

To get a business loan in South Africa, you must have financial statements and management accounts prepared
Lenders will want to know how you plan to use the money and will want to see you have a strong ability to repay. Traditional lenders may require annual financial statements and/or management accounts to evaluate the financial position of your business and to ensure you're not over-indebted.

Some traditional lenders might even want to see a solid business plan detailing the purpose of the loan. And how you expect it to increase profits. Your business plan should include current and projected financials. Clearly demonstrate that your business will have enough cash flow to cover ongoing business expenses and new loan payments. This can give the lender more confidence in your business, increasing your chances of loan approval.

Online lenders like Bridgement leverage technology to remove the need to submit any financial statements, management accounts, and even business plans. When you apply, all you need to do is connect your accounting solution and/or bank account. There is no need for long forms or paperwork. The whole process is entirely online and usually takes less than 2 minutes to complete. Click here to learn how Bridgement works.
Check out how our loan calculator works

Recommended
Bridgement + The Slow Fund: Meet Thabang Mafela
November 12, 2021
In partnership with the Slow Fund, we're incredibly excited to announce that Thabang Mafela, founder of Youth Global Enterprise, is the second of four entrepreneurs to win a R20 000 interest-free, fee-free business loan from Bridgement. Youth Global Enterprise Launched by Thabang during the peak of Covid in 2020, Youth Global Enterprise is not only…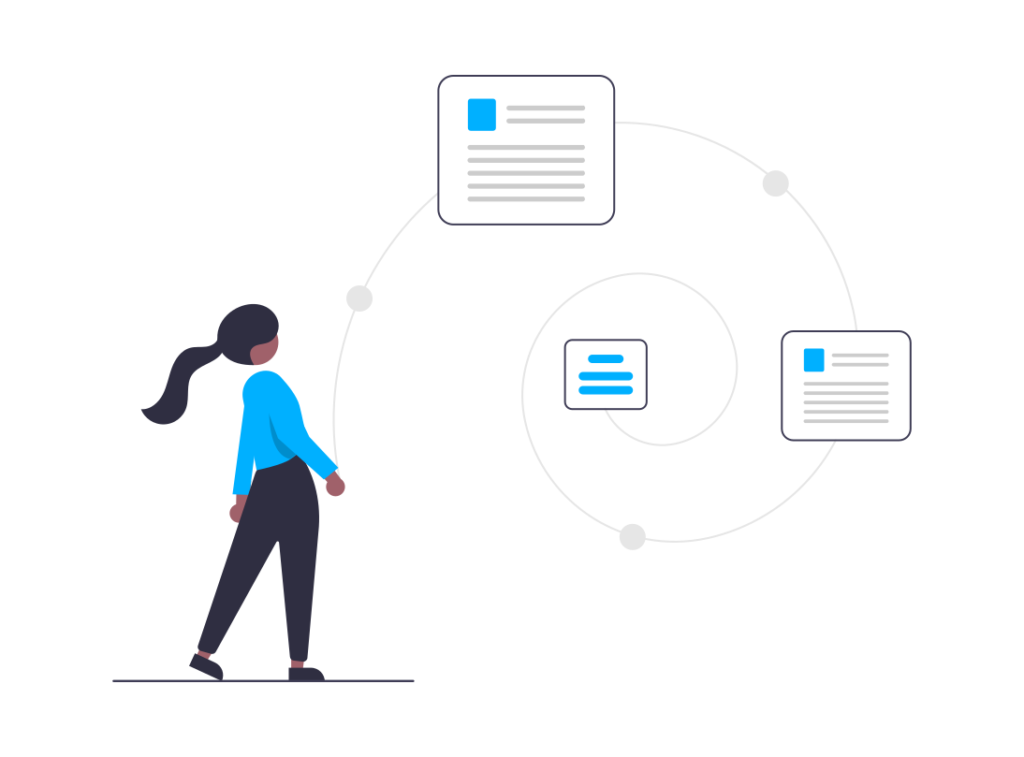 5 Things SMEs Should Do To Prepare For The End Of The Year
November 05, 2021
As we approach the business-end of another year, many of us will be looking forward to a good break spent with friends and family, taking the time to recharge and refresh in preparation to do it all again next year. But if you're the owner of an SME, or any business, there are a few…