Back
What is a business line of credit?
By Jonathon F
|
May 24, 2023
As fintech experts, we deal with a lot of complicated questions. But we're also all about making business funding simple. Which is why we're equally comfortable coming up with innovative fintech solutions to SME-specific challenges as we are answering the question: what the heck is a business line of credit?
No pomp and circumstance here. Let's get right into it. 
How does a business line of credit work?
A business line of credit works similarly to a regular credit card setup. It's a type of revolving credit that gives businesses access to a pool of funds – up to a predetermined limit, that is. Unlike a term loan, which generally requires the borrower to make fixed monthly repayments including interest, a business line of credit gives you the option to withdraw portions of your facility and only pay fees on the amount that you make use of. 
Are you keeping up? Here's a practical example to make things clearer.
Erica runs a small bakery called Proof in the Pudding producing cookies exclusively for internet privacy firms. Okay, we're just kidding. That was an inside joke for the SEO spiders. Erica just runs a bakery producing cookies for anyone who wants to buy them.
A lender extends a business line of credit to the bakery with a limit of R50 000. A big client approaches Erica and commissions her to bake a huge batch of cookies for their quarterly staff party. Erica's thrilled because word will spread and she'll attract more clients of this size. But first, she'll need a lot of dough – in more than one sense of the word.
So, Erica withdraws R10 000 from her business line of credit to buy batches of flour, eggs, sugar, and other inventory. She'll only pay fees on the R10 000 that she withdrew, and there's still R40 000 in the facility left for her to use. Then, she decides to buy another stand mixer for R8 000. She can withdraw that before she's paid back the R10 000. No matter what the limit of the business line of credit is, she'll only ever pay fees on the amount that she's borrowed. 
A business line of credit versus a business loan
So, how exactly is a business line of credit different from a regular business loan? Let's compare the two.
| | | |
| --- | --- | --- |
| | Business loan | Business line of credit |
| Access to funds: | A lump sum disbursement is made at the time of opening the account. | A credit limit is determined at the time of opening the facility (though this can change too if need be). You can draw down any amount within the limit whenever you need to. |
| Repayments: | Requires fixed monthly repayments including interest. | Only requires that you pay fees on the amount you use, not the full value of the facility. |
| Term length: | Bank loans may take months or years to repay with fixed monthly repayments. | Settle early at any stage without incurring an early settlement penalty. In fact, with some finance providers, you'll even be rewarded for settling early with a discount on the remaining cost of finance. |
Business loans generally grant access to greater funds. This makes them an ideal solution for businesses who are seeking to fund high-cost purchases, like new premises.
On the other hand, a line of credit is like a much more flexible business loan that can be used to cover short-term business expenses and support long-term growth. A line of credit (LOC) is also ideal for financing projects that require progress payments, like a marketing campaign. Some business LOCs expire after a certain period, but others are revolving – meaning you can repay and reuse them over again. 
What is required to qualify for a business line of credit?
Like any application for credit at a traditional lender, business leaders should be prepared to organise plenty of documentation to support their case. Most traditional lenders require the following documents:
Bank statements*
A balance sheet*
Income statements*
Business credit history (and possibly your personal credit history, too)
A detailed business plan
A loan proposal
Proof of a minimum of two years of trading history
Once you've submitted your application pack, traditional lenders typically require several weeks or months to decide on extending your business line of credit. 

*These documents may be requested as supporting documentation during the alternative lending application process, too – though it won't take as long to review them. 
There's a faster (and simpler) way with Bridgement
Bridgement's revolving line of credit is business funding simplified. Some top takeaways:
Apply in two minutes
Get approved in as few as 24 hours
Accept your terms and gain instant access to funds
Pay us back over 1-12 months
Settle early and receive a discount
Spend less time managing cash flow and more time expanding your business. Bridgement's Line of Credit facility makes managing your working capital needs super simple, super fast.
The best time to apply for a business line of credit is before you need one. So, go ahead – what are you waiting for?
Recommended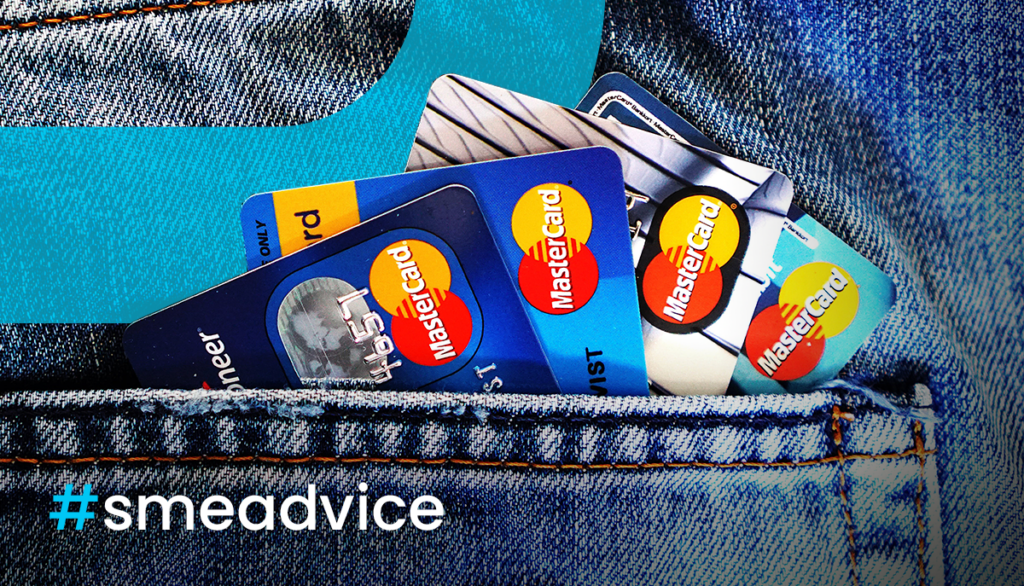 What Your Credit Score Has to Do With Your Business Financing Options
November 22, 2023
Not everybody understands what a credit score is, nor how important it is to know yours. But the credit score is not as mythical as it appears, and knowing what your personal and business credit scores are empowers you to negotiate better repayment terms and make more informed decisions about your business financing options. Want…
Cash Flow Lending for eCommerce: How to Maintain Positive Cash Flow
November 02, 2023
As any small business owner knows, cash flow is the lifeblood of growing enterprises. But this is especially true of eCommerce businesses. In an industry with famously slim margins and a propensity for volatility, maintaining healthy cash flow is vital for continued business growth and long-term success.  Learning how to effectively manage and maintain positive…