Back
Salad Lab – a fresh recipe for success and organic business growth
By Lorin M
|
April 6, 2021
If 2020 has shown SMEs anything, it's the importance of innovation and the exploration of new avenues. From entering programs and competitions, to ditching traditional banking finance for FinTech alternatives, this is how The Salad Lab came out of 2020 stronger than before.
Founded in 2013 by Teboho and his wife, The Salad Lab is a supplier of commercial and household freshly cut produce. From peeling vegetables in their home kitchen for a select few clients in 2013, to a team of 11 operating from their premises in Standerton in 2020, there's no denying the growth of the business – which Teboho credits to one strategy that they continue to use; 'We've grown the business organically by growing our product offering and selling more to our existing customer base.'
The perks of having a diversified customer base
It's the scope of this customer base that has allowed them to thrive in 2020. With retail clients such as SuperSpar, OK, and fuel stations remaining open during even the darkest days of lockdown, The Salad Lab team continued to sell produce. What's more essential than vegetables, after all? However, not every avenue of income remained unscathed, as many of their clients operated in the conferencing, events and private catering space – some of the hardest hit industries.
Their solid relationships with existing retailers wasn't the only thing The Salad Lab got right in 2020. They also fought hard to gain new retail clients in new territories, and were selected for the Investec Finance Readiness Program. 'This saw us work with consulting firm OCFO and gain a better understanding of our business,' says Teboho.
And perhaps most importantly of all, they did what 2020 has demanded many SMEs do so well: they negotiated payment terms with one of their biggest suppliers. 'After seven years of being a cash customer, we negotiated better payment terms with Joburg Fresh Produce Market. This is going to have a significant impact on our cash flow management.'
Cash flow is king
While The Salab Lab has been fortunate enough to receive some funding through competitions such as one held by the Department of Agriculture and more recently, the 2019 Eskom Foundation BIC competition (where they were named Overall Winner), the company has still had to pursue traditional funding avenues, which, says Teboho, is not without its problems. 'The process is always long with a long list of supporting documentation and this is sometimes a deterrent,' he explains. 'And even when you're awarded funding, it usually follows much later – whereas you need it like yesterday,' the founder explains.
'In other cases, the funding model is not practical or conducive for your particular business. For example, a scheme where you're encouraged to find funding, and this scheme will then reimburse that funder.'
Innovative SMEs need innovative funders
But what happens when you need cash, as the founder puts it, like yesterday? 'We've found that individual financing institutions and alternative funding providers aren't happy to fund us,' Teboho says. 'This prompted us to look elsewhere. Bridgement was recommended to us by OCFO.'
Teboho was speechless at the speed in which they were able to apply, receive approval and access funds; 'What an experience, we are lost for words! Same day approval, convenient online interface, efficient service delivery and instant payment. Interacting with you has been nothing but a breeze!'. Salad Lab applied for business funding on Bridgement's website by simply connecting their Xero account, removing the need to submit any paperwork. The online application was completed within minutes by 3h43PM on a Tuesday afternoon – 37 minutes later and their application had been approved and funds they needed were immediately available. Never before has business funding been so simple.
Growing through the challenges of 2020 and beyond
The Salad Lab's biggest challenges, namely cash flow and access to markets, are hardly unique. But what separates them from other SMEs is their resolve to grow through these challenges. By continuing to use fintech funding that works for them, and expanding their product lines, Teboho is confident they'll continue to thrive.
'We are very proud of our business' resilience throughout this year and in particular, the lockdown. We have managed to stay open and to keep our staff,' he says.
'This year has taught us to think outside the box, taught us the importance of relationships, especially with customers, and the power of staying calm amidst any storm.'
Recommended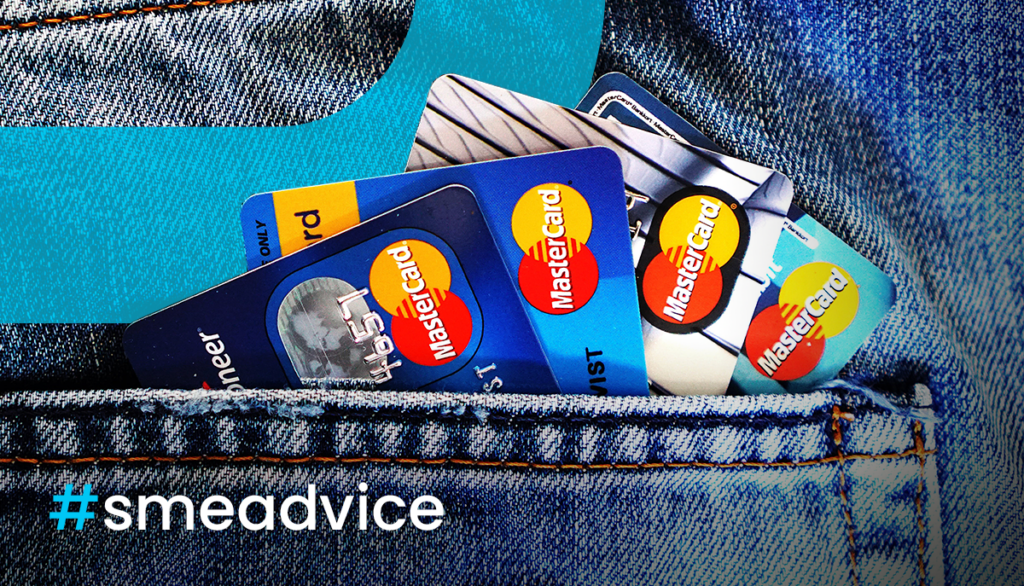 What Your Credit Score Has to Do With Your Business Financing Options
November 22, 2023
Not everybody understands what a credit score is, nor how important it is to know yours. But the credit score is not as mythical as it appears, and knowing what your personal and business credit scores are empowers you to negotiate better repayment terms and make more informed decisions about your business financing options. Want…
Cash Flow Lending for eCommerce: How to Maintain Positive Cash Flow
November 02, 2023
As any small business owner knows, cash flow is the lifeblood of growing enterprises. But this is especially true of eCommerce businesses. In an industry with famously slim margins and a propensity for volatility, maintaining healthy cash flow is vital for continued business growth and long-term success.  Learning how to effectively manage and maintain positive…