Back
How Benchmarking can help grow your small business
By Alex Hoffman - Engagement Manager at Syft Analytics
|
August 11, 2021
The pandemic and resultant lockdowns have triggered economic hardship around the globe, especially for small, medium, and micro firms. In most countries, the majority of firms are SMEs, supplying a disproportionately to employment and the economy. According to a report by the Small Business Institute:
"It is in these small businesses, and the aspirations of their business owners, where future organic growth opportunities are found – not in large-scale corporations. Small businesses drive innovation and competition in markets and form the backbone of many successful economies."
However, in South Africa, we are still far away from this reality even though 20% of the national GDP comes from SMEs. Many small South African businesses were struggling before the advent of the COVID-19 pandemic, which then exacerbated existing hardship. The South African government's loan relief support to local small businesses failed miserably, with only a fraction of small businesses receiving the loan relief that was promised. 
After one of the most difficult years in recent history, small businesses are looking for ways to grow and improve. One of the most crucial tools at your disposal when it comes to maximizing business growth is benchmarking. Benchmarking improves performance by identifying and applying best practices to sales, operations, and other procedures.
What is benchmarking?

Benchmarking is the process of measuring key business metrics and practices and comparing them with those of your industry peers, competitors, or other companies around the country – or the world. Comparing your entity to other similar entities is worthwhile as it enables you to understand how and where your organization needs to change to improve its performance.
There are four types of benchmarking:
Internal – comparing metrics and/or practices from different units, product lines, departments, programs, locations, and so on, within the organization.
External – comparing metrics and/or practices of one organization to one or many others.
Performance – comparing quantitative data (such as key performance indicators) to identify performance gaps.
Practice – comparing qualitative information about how an activity is conducted through people, processes, and technology.
It's important to note that benchmarking is not a quick tool for success, but an ongoing process.
Why benchmark?
Comparing your business to other similar businesses can be immensely helpful as it enables you to see if there's anything you're doing particularly well, as well as what areas you could improve on. Benchmarking is a useful thing to do because it can help you:
Improve the quality of your product or service;
Understand what's working and what isn't;
Adopt or improve upon competitors' practices;
Focus on practices and offerings that promote customer satisfaction and loyalty;
Improve your business's efficiency and effectiveness (and reduce costs as a result);
Track the progress of your goals and objectives;
Discover new opportunities for rapid growth;
Motivate staff;
Hold people accountable; and
Boost sales performance.
So, if you are the owner of a dentistry practice, you may want to know how your practice is faring compared to others and how you can improve moving forward. How many patients are you seeing on a daily basis? What are your peers charging? How long are people taking to pay you? 
If you find that you are waiting more than a month for your invoices to be paid off whereas Dr du Plessis down the road is only waiting an average of 2 weeks, maybe there's something you can learn from him. Perhaps he has found ways to incentivise his patients to make their payments within the month, such as offering future discounts or sending frequent reminder emails.
How do you benchmark effectively?
When it comes to benchmarking your business, it's important to carefully consider who you should count as a comparable competitor. Is it fair to compare yourself to Dr du Plessis when his practice also includes multiple orthodontists and oral hygienists, while your practice is a quarter of the size and has no orthodontists? This question might prompt you to consider expanding your practice – or make you think to look at Dr Green on the other side of town, whose practice is more like your own in terms of size and offering.
The next step is to plan what you want to benchmark. If you use Syft's automated Benchmark feature, you can compare metrics across your Profit and Loss and Balance Sheet, as well as customers. This means that you can save a lot of time that would otherwise have been spent on conducting research, collecting the relevant data, and analysing that data. When it's all in front of you in a clear visual form, you can easily determine where it is that you stand compared to industry peers.
On Syft, you can input your entity – in this case Dr Smith's Dental Practice – and our system will automatically generate the appropriate benchmarking information for you.
Following this, you can develop an action plan, monitor your progress over time, and compare strategic objectives. It may also help you to:
Analyse your allocation of resources,
Weigh your costs against industry norms,
Calculate sales per employee,
Measure your customer service standards, and
Obtain benchmark info without approaching an external benchmarking partner.
How to leverage benchmarking info
Once you've assessed how you compare to others in your industry, or how different departments of your business compare to each other, you need to make the most of the information you have so that you can implement all the necessary changes. Get the whole team on board with your new strategy and monitor your progress over time.
It may take time for your changes to produce the positive result that you want. Give yourself time. Note that it can be helpful for you to focus on practices and offerings that promote customer satisfaction and loyalty, improve your business's efficiency and effectiveness, and reduce costs.
Over time, benchmarking can help you to discover new opportunities for rapid growth, motivate your staff, hold employees accountable, and boost sales performance.
For SMEs
For small and medium-size enterprises (SMEs), it's vital that you know your own numbers, are aware of what you are doing right, and know where you can improve moving forward. Benchmarking can help you improve your profitability following this turbulent period. And using automated tools like Syft Analytics' Benchmark feature can save you a lot of time and hassle in the process.
About the Author
Alex Hoffman is the Engagement Manager at Syft Analytics. She writes the blog and works on various other aspects of content creation. She enjoys writing helpful, educational, and entertaining articles for readers. Alex can be found in her natural habitat – behind a book. Alternatively, you can find her on LinkedIn.
Recommended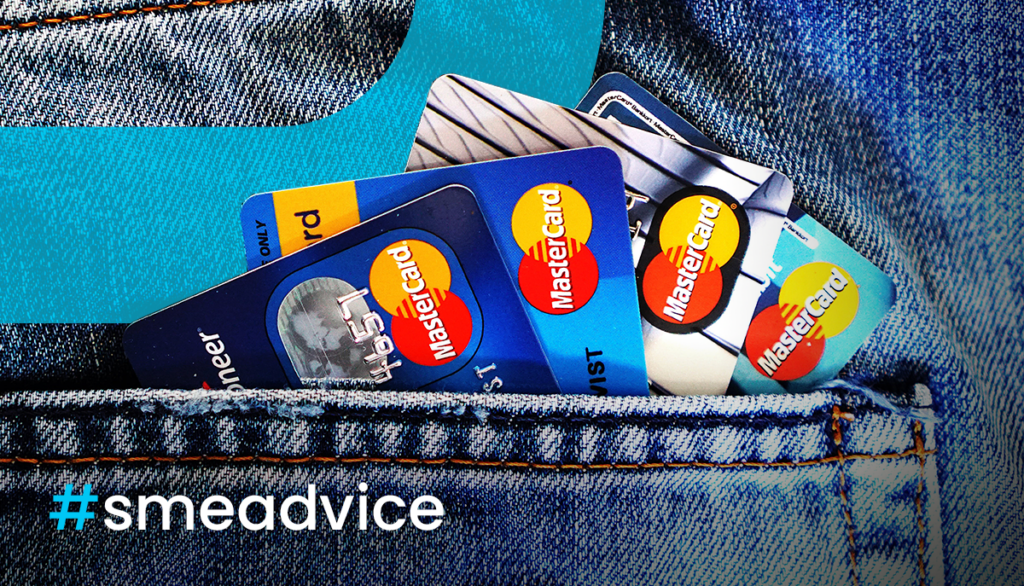 What Your Credit Score Has to Do With Your Business Financing Options
November 22, 2023
Not everybody understands what a credit score is, nor how important it is to know yours. But the credit score is not as mythical as it appears, and knowing what your personal and business credit scores are empowers you to negotiate better repayment terms and make more informed decisions about your business financing options. Want…
Cash Flow Lending for eCommerce: How to Maintain Positive Cash Flow
November 02, 2023
As any small business owner knows, cash flow is the lifeblood of growing enterprises. But this is especially true of eCommerce businesses. In an industry with famously slim margins and a propensity for volatility, maintaining healthy cash flow is vital for continued business growth and long-term success.  Learning how to effectively manage and maintain positive…