Back
Business trends to look out for in 2022
By Lorin M
|
December 15, 2021
2021 is just about a thing of the past and while we could reflect on all that's happened in the last 12 months (let alone the last 24), we chose to rather look ahead at the business trends for 2022. And indeed you can't have one without the other, our past defines our future and the two are inextricably linked – so while reflecting is good, it's worth more to learn what we can from what's behind us, so we can aim to get out in front of what's ahead. 
If the COVID-19 pandemic has taught us anything it's that we need to be open to change, willing to adapt and remain agile in an ever-changing global reality. What this boils down to is not a plethora of business trends to look out for in 2022, but perhaps just one overarching theme of 'innovation'. Businesses small and large alike are having to come up with new ways to survive, stay relevant and grow. 
"Innovation is key. Only those who have the agility to change with the market and innovate quickly will survive." – Robert Kiyosaki
We've highlighted these 3 ways in which all involved can not only survive, but succeed in the next 12 months:
Remain Agile
While the very statement lends itself to the oxymoronic, the difference between change and agility is that change can be seen as a fundamental shift in a business offering or how an institution does business – it is generally a wholesale change from the ground up.
Agility is an ongoing, always moving approach to business and the way you go about – you may have your goal and vision for your company, and if it's a success or at its core it offers something people will always want, then agility can be seen as one's ability to adapt to the market and ensure that the product and/or offering remains relevant, desired and valuable.
To remain agile can be likened to a pivot: you stay in the same place essentially but turn to face new directions and offer your strengths in new ways.
Innovation is the parent of agility because if you're adapting to the changing world to keep up with the times then you're ensuring your place in the future – you're willing and able to remain open to meeting new needs and ways to provide for them, and by its very definition, that's innovation.
Take a look at these businesses that remained agile during the pandemic to ensure they stayed up with the times and up with the consumers' needs:
www.springwise.com/innovation-snapshot/coronavirus-business-ideas
The Need to Change
Agility is great, but it's not possible for a 360m, 228,081-tonne cruise ship to handbrake turn and do a quick 180 (or even a 90) – it takes time, planning and lots of room. Similarly, the bigger institutions that have been running the banking and finance sector for years now cannot simply pivot overnight – for them, and others of similar weight, change is the answer.
Small business owners, more than most, know that to be rigid and resistant to change is a surefire way to run into problems. The bigger consideration is not just that one needs to be able to change, but actively pursue it – because a business needs to be constantly open to change these days to stay relevant to a demanding audience.
Don't only look to adapt to avoid demise, look for ways to adjust to be better.
Keeping Up While Looking to Innovate
We've all seen or experienced the brands and businesses who've made big news with their innovative business methods during the last few years, but something to consider is whether those methods have fast become the norm and more importantly, what consumers have come to expect.
Respect for the game-changers is a must, but keeping up with the times is vital in order to stay afloat – if the new ways are working better then adopting them is simply good business.
After all, imitation is the sincerest form of flattery.
The need to innovate will likely never end, and that's good because whether we're facing life-altering viruses or economic landslides, our needs will shift, adapt and change – and the companies we rely on to provide for those needs must do the same.
Learning from our surroundings is the best way to build an agile approach to business as those surroundings are in a constant state of flux because we're surrounded by others driven to innovate.
Innovation doesn't have to be on a global scale or change the face of an industry, but if it can change the way you do business for the better, then what are you waiting for?
Learn from the past, learn from others, learn from mistakes and ensure you work with partner and others who are open to doing things differently – to doing things better.    
At Bridgement, we endeavour to make the running of a business, your business, possible.
We're here to help you make a success of your business by providing insight and understanding to a complex landscape and offering much-needed funding to make that success a possibility.
Bridgement. Business Funding Simplified.
#MadePossible
Recommended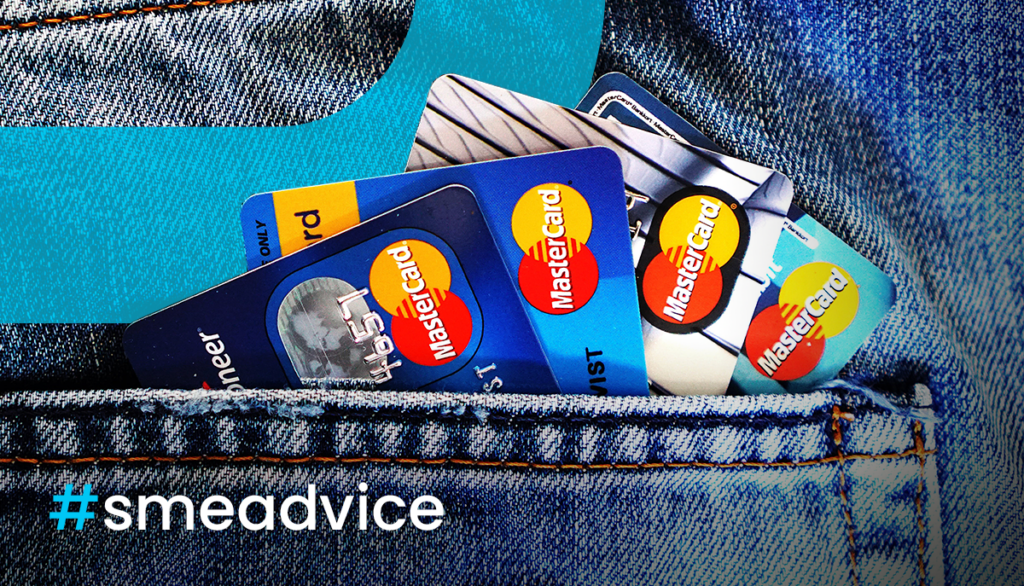 What Your Credit Score Has to Do With Your Business Financing Options
November 22, 2023
Not everybody understands what a credit score is, nor how important it is to know yours. But the credit score is not as mythical as it appears, and knowing what your personal and business credit scores are empowers you to negotiate better repayment terms and make more informed decisions about your business financing options. Want…
Cash Flow Lending for eCommerce: How to Maintain Positive Cash Flow
November 02, 2023
As any small business owner knows, cash flow is the lifeblood of growing enterprises. But this is especially true of eCommerce businesses. In an industry with famously slim margins and a propensity for volatility, maintaining healthy cash flow is vital for continued business growth and long-term success.  Learning how to effectively manage and maintain positive…