Back
7 Black Friday Tips for SMEs 2020
By Shephard Ben Abraham
|
November 27, 2019
Are you planning to buy your office equipment, staff laptops, annual stationery, etc next year in January? Why don't you do that on Black Friday, you can save more than 30% of your budget. Black Friday is the most competitive selling day of the year, so it makes sense that it's also one of the busiest days to shop. There are many Black Friday deals, special sales hours and doorbusters that it can overwhelm even the most seasoned shoppers. But it's a challenging day for bargain hunters, with one major goal driving them — to get the best discounts on products before everything sells out. Here are 7 tips on how to take advantage of Black Friday:
1. Check out the Black Friday Ads and the Apps

Your local daily newspaper will be packed with ads, coupons, and circulars. This is a major source for local Black Friday savings so don't toss it aside as you head for the office. It will also help you organize your day to maximize savings because many stores offer special discounts that are time-specific, such as early bird sales and doorbusters.
Many Android and iOS apps are designed to simplify shopping for the best deals on Black Friday. They can help you find the best place to park at the mall or even the best, least-trafficked route to stores. They'll alert you when the stores you want to visit have coupons and special deals available, and they'll help you compare prices while you shop.
2. Do Your Research Well Before the Black Friday

Get your research out of the way as soon as possible if you're hoping to scoop up a deal on laptops or other office items during the Black Friday sales. A bad product is a bad deal no matter how cheap it is and being knowledgeable about the items you want to buy will help you avoid making a mistake.
3. Compare Prices

Use price-comparison internet shopping sites like PriceCheck.co.za to assist you in comparing product prices. Compare the "options" included with the product. Some retailers will lowball an advertised price on a stripped-down product and then charge you extra for the necessary parts that will make it perform as expected. A good example of this is super low-priced printers that come without the cable or printer ink.
4. Look for Early-Bird Shopper Discounts

It used to be that the early-bird shopper would get all the best worms on Black Friday. They'll often advertise doorbuster prices, and there are also midnight madness sales and early-bird specials. Check the list of stores for holiday hours so you don't miss a good deal.
5. Plan Where You Want to do your Black Friday Shopping

Knowing when the stores are having their biggest sales and comparing prices on the things that you want to buy will allow you to come up with a strategy as to where to shop first. Prioritize the stores you don't want to miss going to, so you don't miss a good deal. Most malls and shopping centers have center maps on their websites. Checking them can tell you where to park, which entrance to use to access your top stores, which stores are located close to each other, and the best routes to take.
6. Beat the Crowds with Night Owl Discounts

Internet shoppers can shop online in the pre-dawn hours of Black Friday. Many retailers will post Black Friday specials that can be ordered online and picked up at your local store. Special "web only" deals will also be available starting as early as Thursday.
7. Bring the Ads

Many stores offer a "lowest price" guarantee, but you might be required to produce proof of the exact product that's being advertised for less. Take any print ads you've saved with you.
Most local retailers won't meet internet prices even when the product is advertised on the same company's website, but it can't hurt to try. Print the web page that details the product and shows the advertised price. It might give you additional bargaining power and push the salesperson into waiving other charges such as assembly fees.
Conclusion

The enormous amount of holiday advertising, both locally and online, can be confusing and nearly paralyzing to the average Black Friday bargain hunter. Maximize the benefits of hitting the stores on a day when there are big crowds and better deals around every corner. Develop a plan and do some preliminary research. It will help ensure that your Black Friday is a shopping success.

Have fun saving money while you shop!
Recommended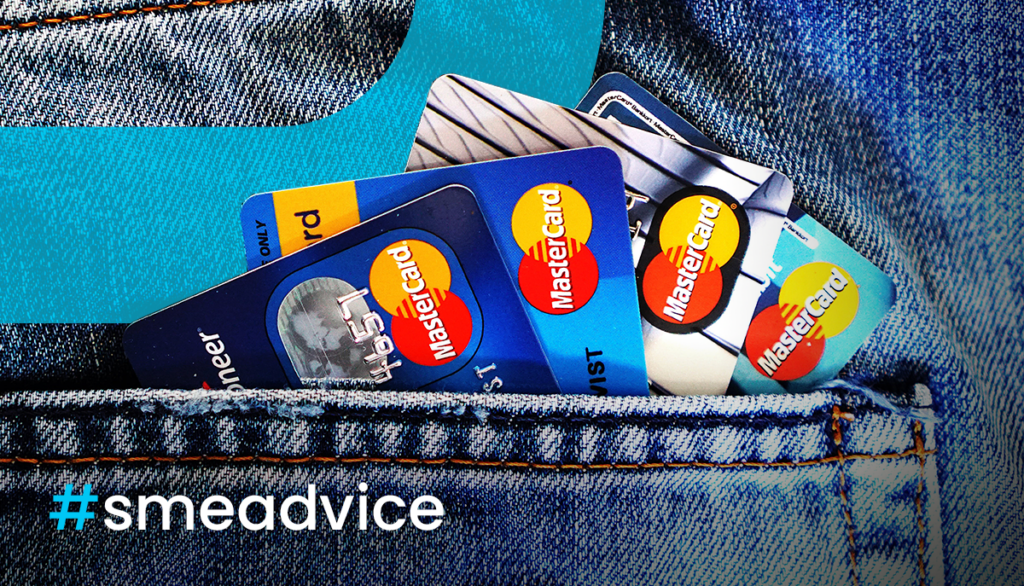 What Your Credit Score Has to Do With Your Business Financing Options
November 22, 2023
Not everybody understands what a credit score is, nor how important it is to know yours. But the credit score is not as mythical as it appears, and knowing what your personal and business credit scores are empowers you to negotiate better repayment terms and make more informed decisions about your business financing options. Want…
Cash Flow Lending for eCommerce: How to Maintain Positive Cash Flow
November 02, 2023
As any small business owner knows, cash flow is the lifeblood of growing enterprises. But this is especially true of eCommerce businesses. In an industry with famously slim margins and a propensity for volatility, maintaining healthy cash flow is vital for continued business growth and long-term success.  Learning how to effectively manage and maintain positive…